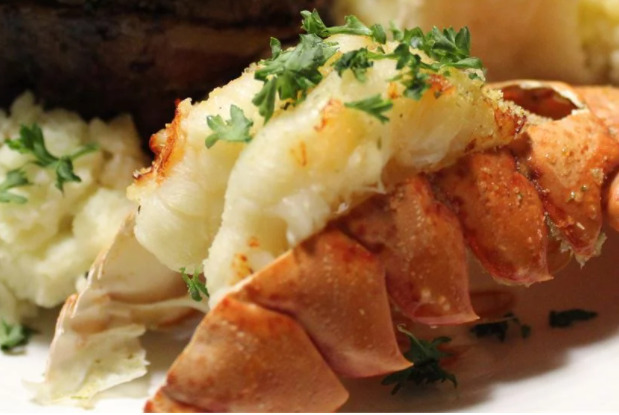 Servings: 2 lobsters
Prep: 15 mins
Cook: 20 mins
Total: 35 mins
Servings: 2
Ingredients:
2 Live Maine Lobsters
3 cups of champagne
1 Onion (sliced)
1 cup of water
½ teaspoon red pepper flakes
1 tablespoon sea salt (course)
2 cloves garlic (crushed)
Directions:
1.) Pour the cup of water into a large pot over medium heat. Then add your onion, red pepper, sea salt, and garlic to the water and bring to a boil.
2.) Stir in 3 cups of champagne to your mixture and return to a boil.
3.) In a steamer basket, lower 2 Maine lobsters into the pot.
4.) Steam the lobsters for approximately 12 minutes or until they turn bright red.
Original Recipe: http://allrecipes.com/recipe/champagne-lobster/
Nutrition Facts
Per Serving: 862 calories; protein 110.1g; carbohydrates 23.6g; fat 3.3g; cholesterol 382.7mg; sodium 4685mg