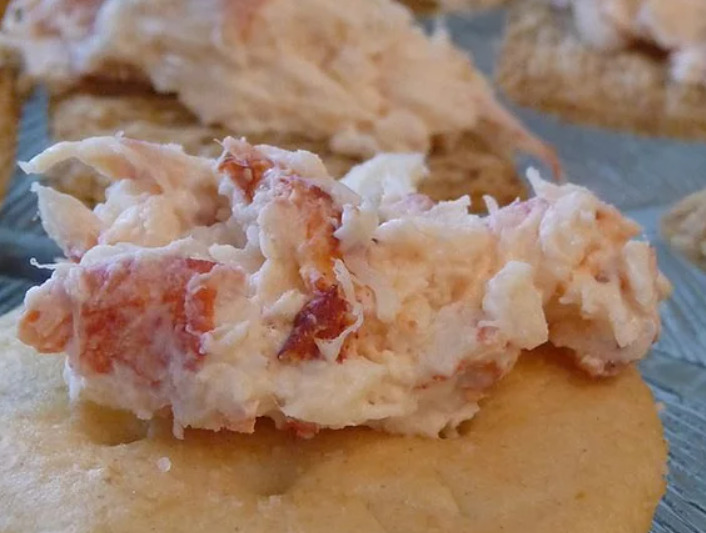 Prep time: 10 minutes
Ready in: 10 minutes
Ingredients:
7 Ounces of Cape Porpoise Maine Lobster Meat
1 Tablespoon Lemon Juice
4 Tablespoons butter, softened
1 tablespoon minced onion
1 tablespoon prepared horseradish
1 (8 ounce) package of cream cheese, softened
Directions:
In a medium bowl, mix lobster meat, cream cheese, lemon juice, onion, butter, and prepared horseradish. Mix until smooth then cover and chill until serving.
Nutrition Facts
Per Serving: 86 calories; protein 3.4g; carbohydrates 0.7g; fat 7.9g; cholesterol 34.7mg; sodium 101.1mg.