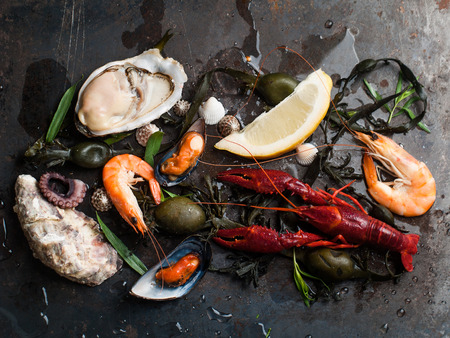 Here at Cape Porpoise Lobster Co., some of our favorite things about summer are barbecues, afternoons by the pool, and – you guessed it – delicious seafood dinners. There are few things more relaxing than sitting on your porch or patio during the cool evening hours, enjoying a flavorful dish of lobster, shrimp or fish.
But with so many incredible summer seafood recipes to consider, it can be difficult to decide which one to try first. To narrow down your options, we have put together a list of five of our favorite summer seafood recipes, perfect for serving at backyard barbecues, family get-togethers and everyday meals.
Lobster BLT's
A light dinner that family members of all ages will love, the BLT sandwich can only be made better with lobster tails, avocado and creamy garlic mustard on top! This particular recipe calls for poached lobster tails, but we are sure that this sandwich will be unbeatable regardless of how you choose to prepare your lobster meat.
Just don't forget to pick up a delicious loaf of artisan bread to really tie your lobster BLT's together.
Crab Toast
A delicate appetizer that guests will enjoy munching on while mingling in your backyard, crab toast is simple to make and absolutely delicious to eat. Topped with jalapenos and spritzed with lemon juice, they have just enough kick to make them memorable and unique.
Lobster Pasta Salad
A cold pasta salad ideal for bringing to this summer's family picnic, the lobster pasta salad is a gourmet treat your friends and family members will be happy to dig into. With a tart dill and sour cream dressing, the rich flavor of lobster and the sweetness of corn are perfectly balanced.
Trust us; this is one recipe friends will ask for over and over again.
Mango-Glazed Salmon
Feel like firing up the grill one summer evening? Mango-glazed salmon is a mouthwatering treat your family will be crowding around to get a glimpse of. Marinated overnight, this sweet dish takes less than 20 minutes to actually cook.
Once the salmon is grilled through, just top with some mango-orange salsa and enjoy!
Lobster Salad
Visually appealing and extraordinarily fresh – this lobster salad is a must-make meal during the hottest days of summer. Filled with veggies like tomatoes, avocados and corn, there will be colors galore sprinkled among the salad's greenery.
Once you have all your ingredients mixed together, top with cooked lobster meat or grilled lobster tails for some flavor and flair.
Now that you have some seafood recipes perfect for the hot summer season, it's time to order your fresh Maine lobster, shrimp, salmon and crab, and then call your friends to invite them over for an outdoor bash.