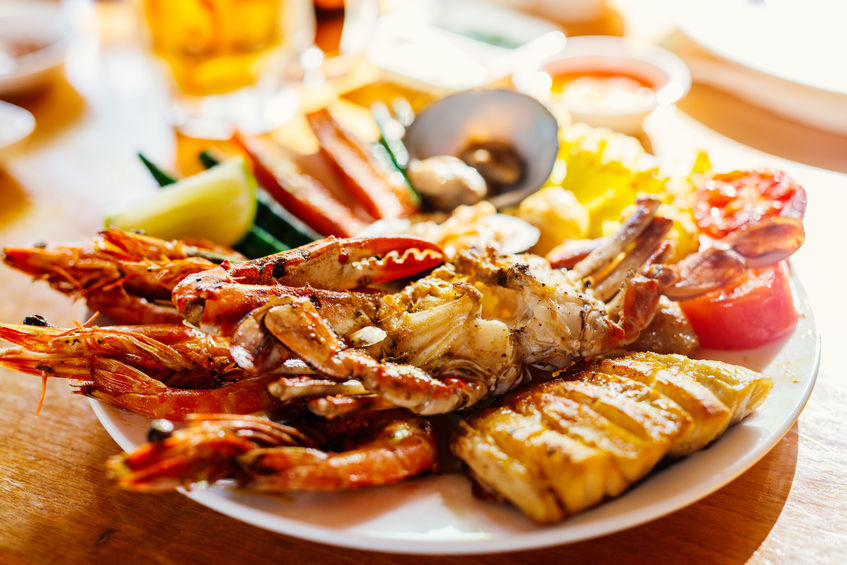 There's nothing like delicious, fresh Maine lobster. But what sauces should you pair with this delectable seafood treat? From classic to experimental, lobster is the perfect protein for a variety of dishes.
Go classic
Classic French Lobster Thermidor: This will impress any guest. If it's a diet "cheat day" for you, try the richly indulgent original, which includes brandy, egg yolk, mustard and cheese. If you're looking for an everyday indulgence without the calories, try a thermidor-infused butter with white wine, Dijon mustard, lemon, paprika and Parmesan cheese.
Flavored Butters: There are two types of flavored butter to choose from: cold butter and drawn butter. Cold butter is blended into your ingredients then rolled into a log that then melts over your lobster. Drawn butter is heated with the solids removed. Add in some lemon or some herbs for an added twist.
Try something new
An Asian-style sauce can also work as long as you don't overwhelm the tender flavors of the lobster with too much chili or ginger. Try a simple sauce of rice wine vinegar, soy sauce, and a dash of ginger and sugar.
Sauces for lobster tail
Lobster tail is a classic dish. However, if you want to add a little zest to your tails, make one of these sauces:
Wine: Wine can be paired as a drink and as a base for your sauce. Use a white wine and add some butter and garlic for a tasty treat.
Cheese fondue: Unconventional yet tasty, melt some of your favorite cheese for a quick and easy lobster tail dipping sauce.
Hungry for lobster yet? Cape Porpoise Lobster Co. offers top-quality lobster and other seafood delights, which can be at your door in as little as 24 hours! We include free overnight shipping with every order. Call 1-800-967-4268 today, and get cooking!