Impress your guests with a dinner party that encompasses the true essence of summer. Unlike a traditional outdoor gathering, a dinner party typically involved 6 – 12 guests. With warm nights and relaxed living, the summertime allows the host to create an enchanting atmosphere with lights, table decor and great food. Start by choosing a theme and composing your guest list. This will help you design an invitation, menu and décor colors.
For inspiration take a look at our summer dinner party menu. We have chosen the theme of a lobster bake with nautical table decor and fun summer cocktails.
All the Maine seafood listed below is part of the Cape Porpoise Lobster summer special, View Our Monthly Specials Here.

1. Start by placing several mussels at a time in large bowl and gently swirl around the water to release any dirt or sand.
2. Once they are ready to be cooked, add about an inch or water in the bottom of a tall large pot. Then carefully place the Maine steamer clams in the pot and steam for 5- 10 minutes. If any of the clams stayed closed throughout the cooking process, discard.
3. Separate the steamed clams into serving bowls are pair with small bowls of butter for dipping.
Tip: Throughout your table place empty bowls for the shells, along with smaller serving bowls filled with the broth from the pot.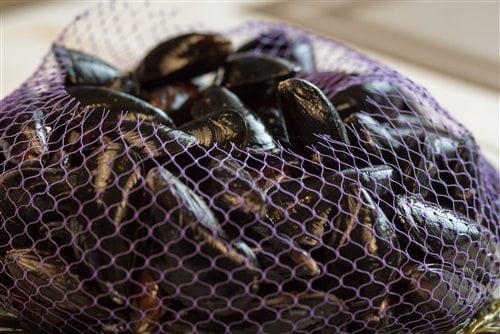 1. Similar to the steamer clams, place your Maine mussels in a bowl of water and gently clear away any dirt. Drain.
2. Pour 1 tablespoon of olive oil in a wide-bottomed pan and set over medium heat. Add flavoring with the addition of chopped garlic cloves and chopped onion. Cook the seasoning for roughly 3 minutes or until golden brown.
3. Add your Maine mussels, 1 tsp. of sea salt and ½ cup of white wine. After bringing to a boil, simmer on reduced heat for five minutes.
4. Place the cooked Maine mussels along with the broth into serving bowls and accent with lemon juice. Serve with melted butter and bread.
Tip: Open shells are an indication that the Maine mussels are done cooking.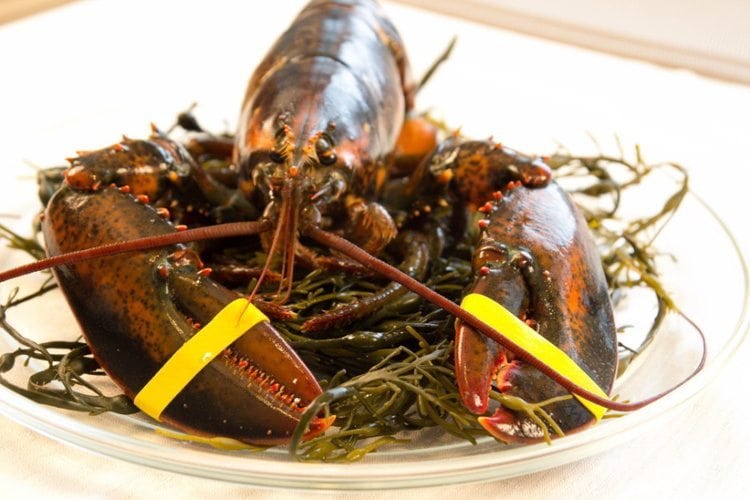 1. Fill a large pot with 3 quarts of water per 1.5-2 pounds of live Maine lobster. Add ¼ cup of sea salt for each gallon of water.
2. Bringing the water to boil, then add each live Maine lobster one at a time. Begin timing and do not cover.
3. After cooking, allow the Maine lobsters to sit for 5 minutes and absorb the moisture in the shell.
| If the lobster weighs: | Boil: |
| --- | --- |
| 1 pound | 8 minutes |
| 1 1/4 pounds | 9-10 minutes |
| 1 1/2 pounds | 11-12 minutes |
| 1 3/4 pounds | 12-13 minutes |
| 2 pounds | 15 minutes |
| 2 1/2 pounds | 20 minutes |
| 3 pounds | 25 minutes |
| 5 pounds | 35-40 minutes |
Tip: Pair the Maine Lobster with corn on the cob and roasted potatoes to complete the main course.
---
When serving the appetizers offer your guests fun and colorful summer cocktails to add to the experience. Then for the main course of lobster, serve with white wine or beer to enhance the flavor. For invitation inspiration, table settings and delicious cocktails, check out our Summer Lobster Bake Pinterest board.
Source: http://www.ehow.com/how_8607509_cook-maine-mussels.html