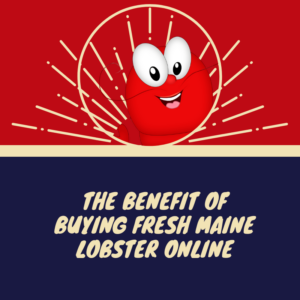 If you've never bought fresh Maine lobster online, you might have some questions. Will the lobster really be fresh? Will it get to you in time? Here at Cape Porpoise Lobster Co., we're here to answer your questions and soothe your fears.
We've got a few good reasons to buy fresh Maine lobster online:
You know you'll be getting real Maine lobsters
Did you know that it's actually common practice to sell tasteless, tough California spiny lobsters as American lobster tails in supermarkets around the U.S.? Why buy subpar seafood when you can get the best?
We buy our lobster directly from fishermen on Maine's Cape Porpoise Pier, so you know you're getting the real thing. We also operate our very own FDA HACCP-certified seafood plant, ensuring that your lobster is clean and healthy.
Your lobster will be nice and fresh
At your local market, do you know how long the lobsters have been in the tank? Do you know where they were before that? These are important questions, and when you buy lobsters online from Cape Porpoise Lobster Co., you'll have the answers. We use no chemicals or preservatives, and our frozen gel packs keep your lobster fresh on its way to you.
We'll get you your lobster in 24 hours or less
Got a dinner party or barbecue coming up? No need to worry that your lobster won't arrive in time. We guarantee that it will arrive at your door within 24 hours of you placing your order.
Now that you know some of the reasons to buy fresh Maine lobster online, it's time to place an order! Call Cape Porpoise Lobster Co. at 1-800-967-4268 today to get real Maine lobster at your door in 24 hours or less. Make sure to sign up for our newsletter to get discounts on lobster and other seafood products!