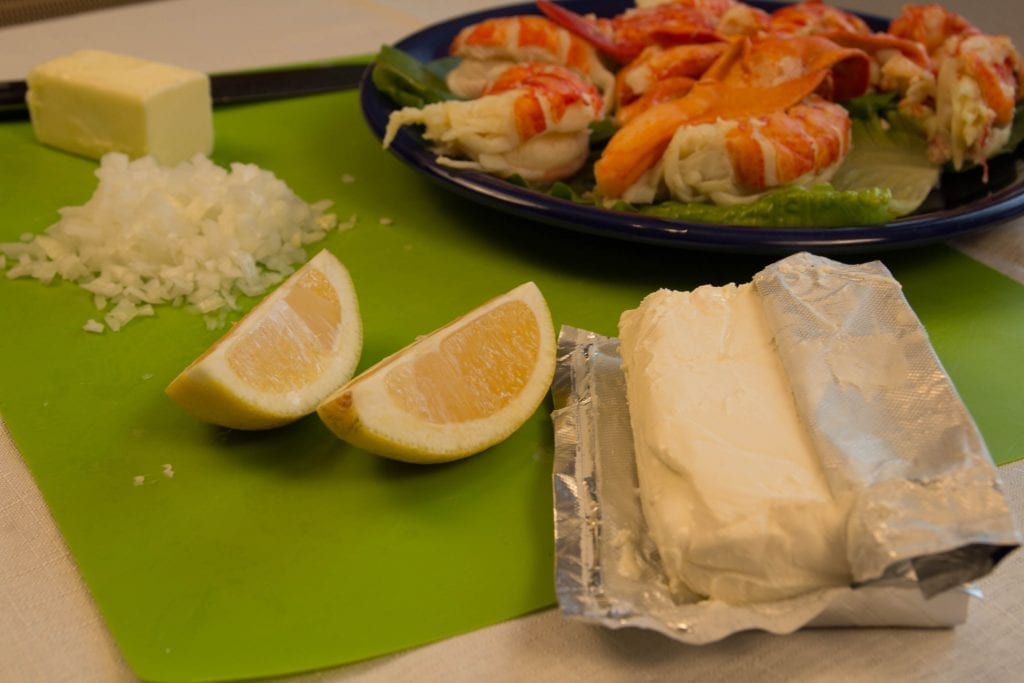 For everyone, the answer to this is different. A lot of people like their Maine lobster completely on its own, without the presence of any other foods in the meal. But, a lot of people like to have something to complement the lobster with a side, or even an equally important entree.
For an appetizer, many people will recommend steamers (or steamed fresh Maine mussels). This helps set up the palate and you won't get too full before eating your main meal.
Now, if you're interested in some sides, you have plenty of choices. Many people like veggies, including baked potatoes, corn on the cob or asparagus. Any of these will complement the lobster, and will leave you room to finish the meal!
Of course, you've probably heard of "surf and turf," which involves two parts to the entree: lobster and, usually, steak. If you have the stomach, you can actually make a great meal with an entire lobster and an entire steak, but you can also always try fresh lobster tails alongside a smaller fillet. Either way, that'll make for one truly kingly dish!
For a beverage, many people prefer white wine or champagne. But, if that seems like too much for you, you can always try a beer (probably a Belgian ale) or a mixed drink. If alcohol isn't your thing, try an orange soda!
Do you have other ideas? Let us know in the comments!