Lobster is considered a delicacy for many people. Recent studies have shown that there are a lot of healthy nutrients found in lobster!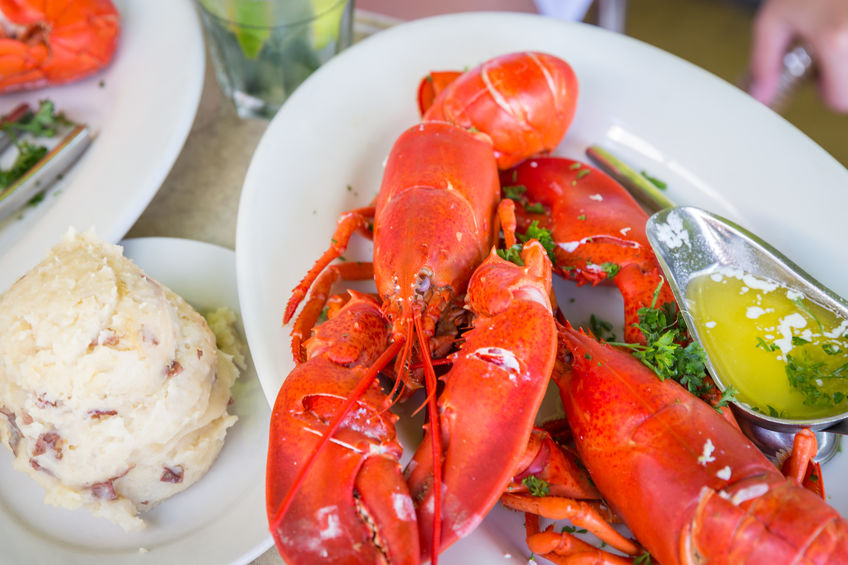 Here are some benefits of including lobster in your diet: 
If you're lacking protein in your diet, lobster is a great 
option to keep on the dinner rotation since it's packed with lean protein, says Livestrong.com. The protein in lobster is also packed with amino acids – small compounds that help keep your cells and tissues healthy, plus protein also supports healthy bones and blood. Protein rich foods are usually packed with saturated fat, but a 6-ounce serving of lobster contains only about 1 percent of your daily fat allowance.
Lobster is also full of good-for-you vitamins and minerals that promote health all throughout your body. In a small serving of lobster, you'll get tons of phosphorus and about 14 percent of your daily calcium intake. 
Calcium is good for the bones and nerves, and phosphorus helps keep your cell membranes healthy.
You'll also get tons of B-12 and choline from a serving of healthy lobster. Both of these vitamins promote healthy cells in your brain and nerves, helping to keep your central nervous system firing on all cylinders. B-12 also boosts red blood cell production.
As you can see, there are tons of healthy benefits you can enjoy besides the great taste and flavor of a nice lobster dinner. 
Although lobster is considered to be a specialty food item, you can add more of it to your diet with ease. The hard shell and large claws can be intimidating for unskilled chefs, but there are many easy-to-prepare lobster meals- perfect for beginners! 
If you're ready to try some lobster recipes, check out our blog for a variety of ways to prepare fresh Maine Lobster!
 From whole lobsters to lobster tails, Cape Porpoise Lobster Co. has some of the freshest seafood you've ever tasted! Order yours online or by phone at 800-967-4268!