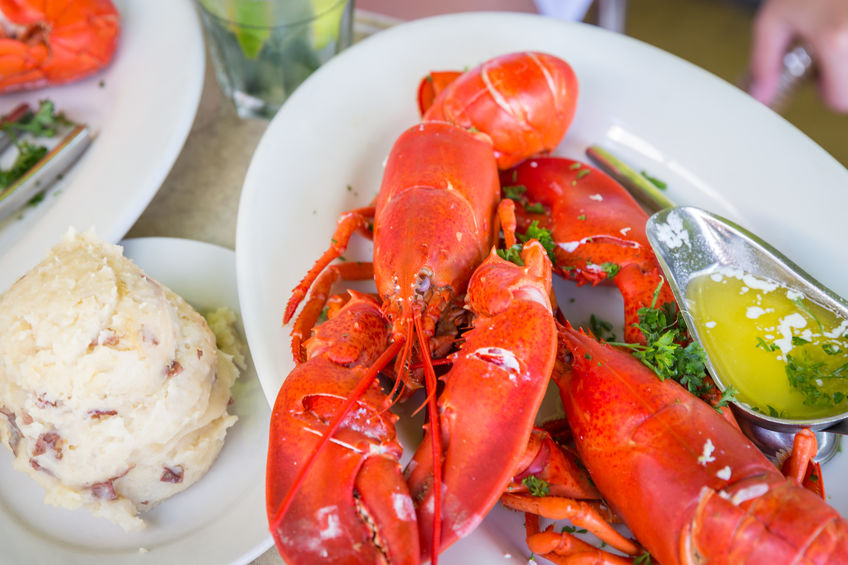 Picture this: It's Friday night, and you've decided to have some friends over for dinner. You're making lobster rolls—great choice! However, there's just one hitch. You have no idea how many lobsters to buy! You don't want anyone to leave hungry, but you also don't want to leave delectable lobster untouched on anyone's plate because there was just too much food.
At Cape Porpoise Lobster Co., we make things really simple for you with our handy lobster calculator.
If you're making a lobster roll just for yourself, all you need is a half-pound of lobster to make our easy, delicious lobster roll recipe. Knowing how much you need for one lobster roll makes it so easy to multiply. Dinner for two? Get one pound of lobster. A lobster roll feast for 10? Five pounds should do it. We even have you covered with our new lobster roll kit that included lobster meat and rolls.
Want to save a few bucks? It's a great idea to purchase freshly cooked lobster meat without the shells if you're making lobster rolls, or another cooked recipe like lobster scampi. If you're eating whole lobster, the general rule is one lobster per person, taking into account that different people might have larger or smaller appetites. An average eater would enjoy a lobster weighing around two pounds.
Ready to make those lobster rolls? Check out Cape Porpoise Lobster Co. for freshly caught, delicious lobster and other seafood delights. We offer free overnight shipping with all orders of our delicious seafood products, which means that you'll be whipping up those lobster rolls in no time! Call 1-800-967-4268 today to place your order.