Lobster rolls are synonymous with New England cuisine. From the shores of Long Island to the coastal waters all the way up through Maine and Canada, it seems everyone has their own recipe for this crustacean treat. Most recipes call for chunks of steamed lobster meat, including claws, knuckles and tails, tossed in a bit of mayonnaise or butter and placed on a split top bun. But no matter how you make lobster rolls, the lobster meat should always be the star, never to be outdone by added ingredients. Here are three recipes, comprised by the folks at www.kitchendaily.com, that are guaranteed to satisfy any seafood lover's palette.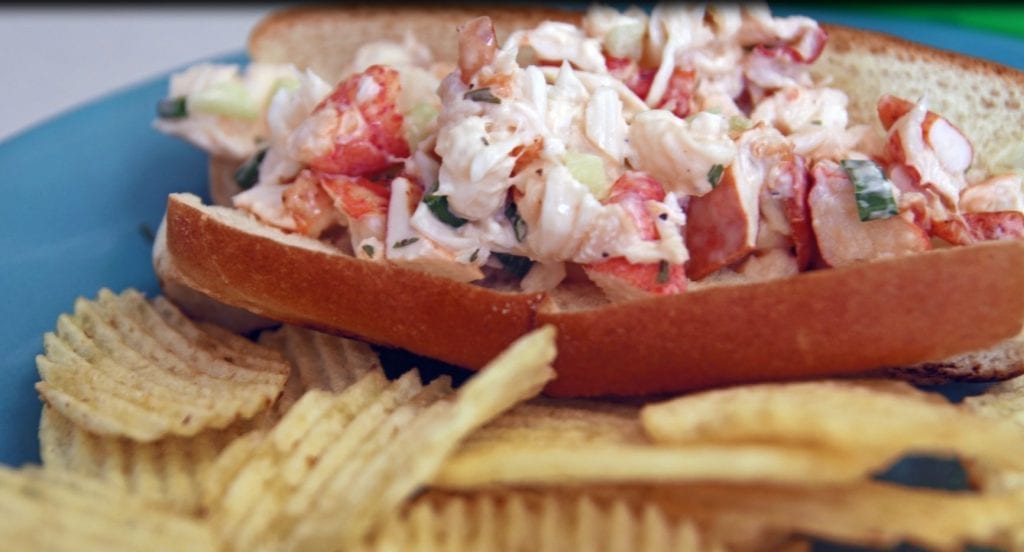 Always start with a classic. You can never go wrong with the original Maine lobster roll. This recipe consists of:
2 cup cooked Maine lobster meat, cut into chunks no smaller than 3/4 inches
2 teaspoon lemon juice (juice of about 1/4 lemon)
1/2 cup mayonnaise, plus more if necessary
salt and freshly ground black pepper
4 top-split hot dog buns (see Note)
3 tablespoon unsalted butter, melted
snipped chives or chopped parsley (optional)
To make this delicacy, begin by tossing the lobster with the lemon juice in a bowl.  Next, add the mayonnaise and stir, adding more if necessary to moisten the salad sufficiently. Season it with salt and pepper to taste (use pepper sparingly). Refrigerate the dish for approximately four hours if not intending to eat right away (though how could you resist eating these lobster rolls immediately?) Heat a cast-iron griddle or large heavy skillet over medium heat. Brush the sides of the rolls with the melted butter and place on the griddle. Turn the rolls until both sides are lightly browned. Open the rolls and spoon in the lobster salad, heaping it high. Sprinkle lightly with snipped chives or chopped parsley for color. Serve immediately.
The next recipe is a slight variation, using Old Bay as a key ingredient while mixing the lobster salad and with a shorter preparation time than the classic Main lobster roll. Here it is:
1 cup chopped celery (from 3 to 4 celery stalks)
4 whole-grain hot-dog buns
1 1/2 pounds Maine lobster meat (from about 2 steamed lobsters)
1/4 cup reduced-fat mayonnaise
2 tablespoons plain, nonfat Greek yogurt
1 small bunch of chives, thinly sliced
1 jalapeno, seeds removed, minced
1/4 teaspoon salt
1/4 teaspoon freshly ground black pepper
1/4 teaspoon Old Bay seasoning
Begin by mixing celery, lobster, mayonnaise, yogurt, chives, jalapeno, salt, pepper and Old Bay seasoning together. Simply spread the salad over a warmed hotdog bun and serve with a side of lemon. French fries nicely complement any lobster roll though the rolls are delicious enough without any side dish.
Lastly, for the health-conscious diner, there is the grilled lobster roll. This recipe includes directions on how to remove the lobster from the tail, cook the lobster and portion it. It is as follows:
2 10- to 12-ounce Maine lobster tails, thawed if frozen (see Tip)
2 teaspoon extra-virgin olive oil
4 whole-wheat hot-dog buns
1 cup snow peas, trimmed
1/4 cup minced celery
1/4 cup reduced-fat mayonnaise
1 tablespoon plus 2 teaspoon lemon juice
1 tablespoon minced shallot
2 teaspoon Dijon mustard
1 teaspoon chopped fresh tarragon
1/2 teaspoon freshly ground pepper
1/8 teaspoon salt, or more to taste
1/4 teaspoon garlic powder
Begin by preheating the grill to medium-high. Lay lobster tails soft side up on a cutting board. Cut the tails in half lengthwise through the shell using kitchen shears, starting from the fan. Loosen the shell from the meat by running your finger along the inside of the shell. Brush the meat with oil and then lay the tails on the grill, cut side down. Cook the meat until lightly charred and meat is opaque and thoroughly cooked. This should take approximately 5 to 6 minutes. Remove the lobster meat from the heat and transfer it back to the cutting board. Toast buns over indirect heat for 4 minutes. Cook snow peas until bright green in boiling water for about one minute. Drain under cold water and slice thinly. Coarsely chop the meat upon removing the tail. Finally, mix celery, mayonnaise, lemon juice, shallot, mustard, tarragon, pepper, salt and garlic powder in a large bowl and gradually stir in the chopped lobster and snow peas. Divide the salad among the toasted buns.