According to Health.gov, individuals should consume 8 ounces of seafood each week, as fish provides plenty of omega-3 fatty acids, vitamin B12, and vitamin D. Seafood is a great source of proteinand is also  associated with a reduced risk of cardiovascular disease and the improved health of infants whose mothers ate the recommended amount during pregnancy.
Weight Loss Studies
Over the years, a few different studies have been performed to see how eating fish will affect weight loss. Two of the most interesting studies compared weight loss in individuals whose diets include fish in comparison to individuals with similar diet plans that lacked fish.
The first study was published in "International Journal of Obesity" and documented a 2.2-pound difference in weight loss for individuals who ate three 5.3-ounce servings of lean or fatty fish per week in comparison to those who did not. The second study, published in "Nutrition, Metabolism & Cardiovascular Disease" highlighted the extra 3.8-pound weight loss in individuals who ate five 5.3-pound servings of cod per week compared to those who maintained a similar diet without any fish.
Seafood vs. Meat
Beneficial to eat when trying to lose weight, fish is a great source of protein that is low in both fat and calories. A better option than beef or poultry, a 3-ounce serving of fish has less than 200 calories and is easier to digest than other types of meat since it contains a much lower content of connective tissue.
One Week Seafood Diets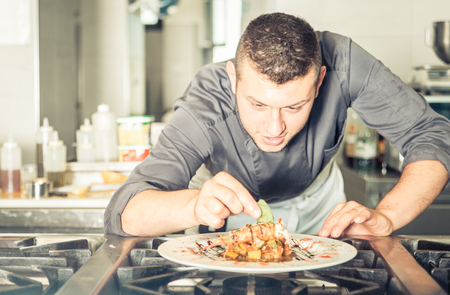 If you are interested in trying to lose weight with a seafood diet, Livestrong has outlined a strategy that incorporates fish and shellfish into your daily food intake each day for a week. You don't need to eat seafood with every single meal, but you should try to eat two or more servings a day.
Not sure what seafood dish to make for breakfast? Check out some of our favorites here!
If you are interested in trying a seafood diet, Cape Porpoise Lobster Co. has a wide array of fresh-caught Maine seafood for you to include in your meals. From wild-caught salmon to haddock, swordfish, clams and sea scallops we have plenty of different options for you to try during your weight loss journey.
All of our purchases include free overnight shipping, and orders can be placed online or by phone at 1-800-967-4268.
Low-Carb Lobster Roll
1 Leanest | 3 Green | 2 Healthy Fats | 1 Condiment
Ingredients
2 small hearts romaine lettuce
1 Tbsp butter, melted
1/3 cup plain, low-fat Greek yogurt
2 Tbsp olive oil-based mayonnaise
1 small stalk celery, finely diced
2 tsp lemon juice
1 Tbsp chopped fresh chives
¼ tsp Old Bay seasoning
¼ tsp salt
¼ tsp pepper
Directions
 Preheat grill
Slice romaine hearts in half lengthwise. Remove a few of the inner leaves from each half to create a boat-like shape for the lobster filling. Lightly coat the insides and edges of each "boat" with butter, and grill cut-side-down to get a slight char and bring out the flavors of the lettuce, about 2 to 3 minutes.
 In a medium-sized bowl, mix remaining ingredients except for the lobster meat. Once ingredients are well combined, fold in the lobster meat until completely coated.
 Divide lobster mixture evenly among the boats, and serve immediately!
Recipe from Medifast blog.